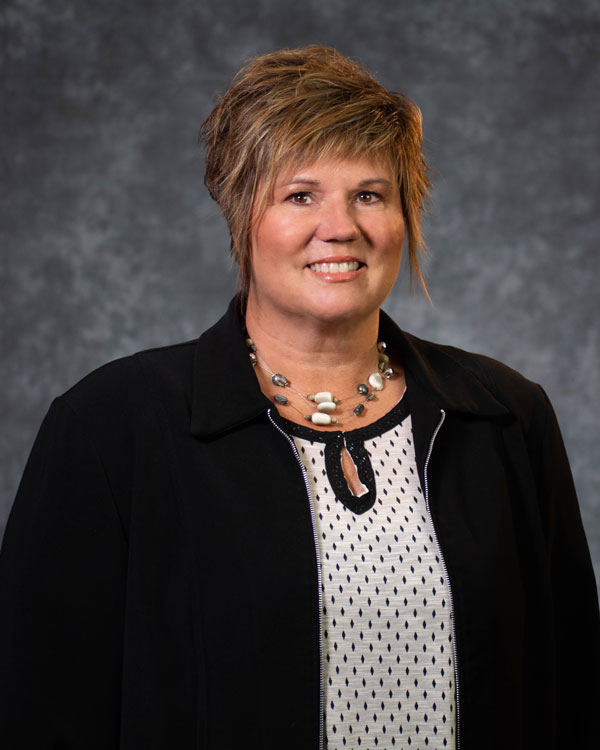 Dr. Pam Lange
BHSSC Deputy Director and SFEC Principal Investigator
Dr. Pam Lange received her Doctorate in Education Administration from the University of South Dakota. She was named Deputy Executive Director of Black Hills Special Services Cooperative (BHSSC) in January 2018 and serves as Director of the Community, Family, and Special Services Division. She works closely with the five BHSSC Division Directors to coordinate efforts, build capacity, develop programs, and identify funding sources for extensive projects that span the state of South Dakota.
Dr. Lange is considered a change agent among South Dakota's education community and has served on various South Dakota Department of Education work groups. She was one of 41 individuals selected for the inaugural Leadership South Dakota cohort (2015), serves as an AdvancED Lead Evaluator for national and international schools, is a grant reviewer for the U.S. Department of Education, and serves on various community organization boards.
In her free time, Pam enjoys spending time with her husband, also an educator, her three adult children and their partners, and her grandchildren. She also belongs to a book club made up of current and retired educators and enjoys reading and bantering with her friends about the diverse books they read.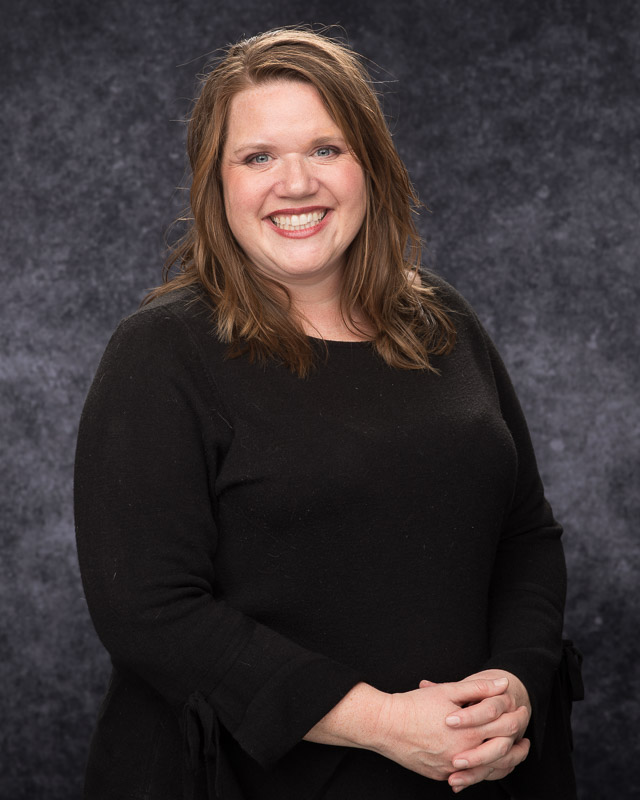 Morgan VonHaden
BHSSC SFEC Co-Project Director
Morgan VonHaden holds a Masters of Science in Strategic Leadership, graduated from Leadership SD 2016 and from Leadership Rapid City 2010, and has worked extensively with non-profit agencies for the past 20 years, specifically in high poverty/high needs areas. VonHaden is the BHSSC South Dakota Statewide Family Engagement Center Director. VonHaden lives by the following statement: "It is said that every child should be held to the same standards; I also believe all children should have a safe place to sleep at night, a warm bed, food, and a loving parent or caregiver. Children should not have to worry if they have to share a blanket with their sibling or cousin. Children should not have to worry about if they are going to get to eat supper, or just wait until they get back to school. All children should be held to the same level of standards, but they should also have a fair start to get there."
In her free time, Morgan enjoys spending as much time with her husband and three children. Two boys who actively play baseball and little girl who tries to keep up with the brothers.  They also enjoy hiking, camping, and spending as much time outside as possible, no matter the weather!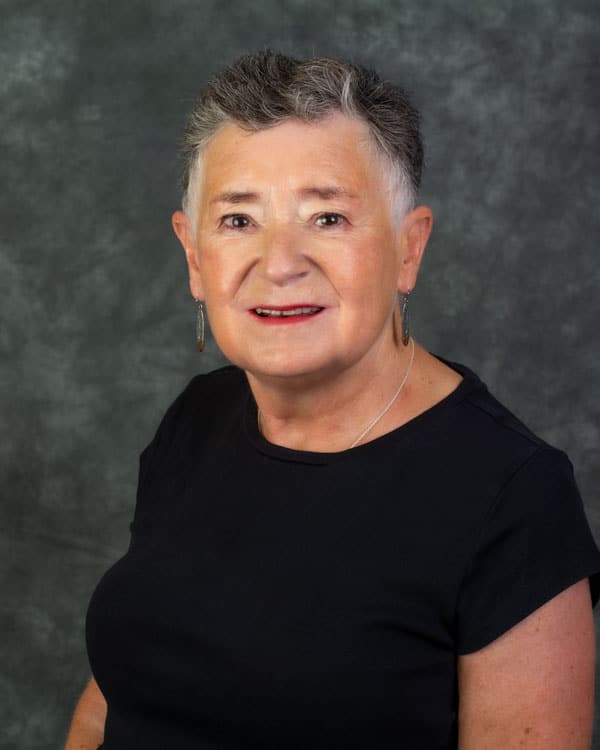 Lori Laughlin
West River Foundation SFEC Co-Project Director
Lori Laughlin serves as the Co-Director for the SDSFEC. Lori has a long career in family and community engagement previously serving as BHSSC's director of Community and Family Services division from 2013-2017; she also supervised and supported the 21st Century Community Learning Center programs in three elementary schools; the Foster Grandparent, VISTA and SDDOE Birth-3 programs for western SD; and the AmeriCorp program in North Rapid City. From 2002-2013, Laughlin served as the Project Coordinator (2002-2009) and Project Director (2009-2013) for the SD Parent Information and Resource Center (PIRC). In these roles, she developed and disseminated training materials and resources designed to empower parents to be actively involved in the education of their children. Services focused on assisting families and educators to improve and support engagement that worked to improve the academic achievement of all students. Additionally, Laughlin led the SDDOE's Family and Community Engagement work from 2011 to 2017. She holds a Master's Degree from USD and a bachelors from Augustana University.
Lori is passionate about her family, with 2 grown sons/wives who live nearby along with 2 amazing granddaughters. Lori likes to read, walk, care for her dog Maisey cats – Montana and Callie. Lori and her retired husband love to traveling!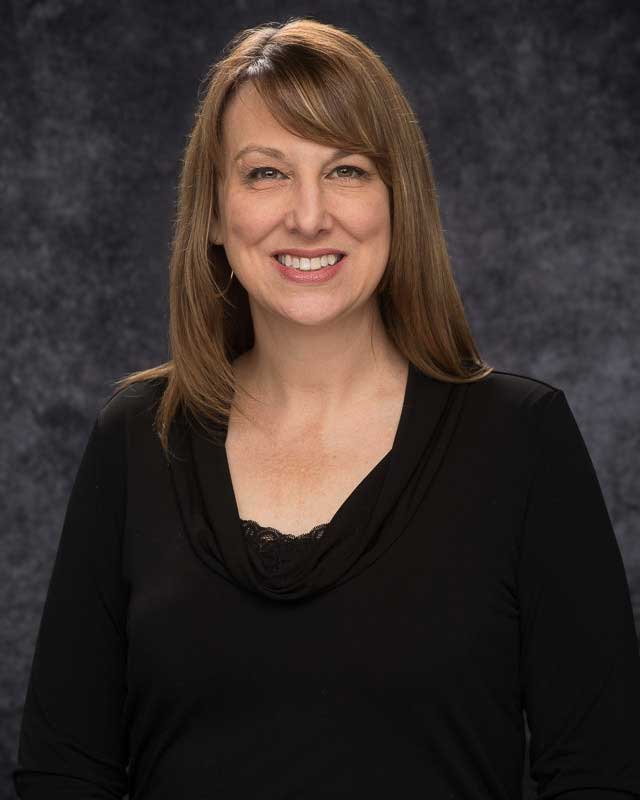 Darbi Hunt
Birth-5 Project Manager
Darbi Hunt began leading the Birth to Five pillar of the Statewide Family Engagement Center (SFEC) in 2018, when Black Hills Special Services Cooperative received the grant. She also serves as the Family Lead for South Dakota's Early Childhood Comprehensive Systems Collaborative, assists with grant administration, and teaches and coordinates Common Sense Parenting. Darbi has always been passionate about every child having a good start in life and her work supports this passion. Her day to day activities vary –  planning and developing projects, teaching and presenting, meeting with amazing professionals across the state, and doing  the necessary paperwork to keep things in order and moving forward. 
Darbi graduated Summa Cum Laude from Black Hills State University with a Bachelor of Science in Applied Psychology in 1997 and started at Black Hills Special Services Cooperative in 1998. She has had the opportunity to work in many programs throughout BHSSC; each one has taught her something new and contributed to her personal and professional growth. She started with the Developmental Disabilities Division where worked as an Individual Program Coordinator, Foster Care Coordinator and Residential Coordinator. She served as the Director of the Black Hills Foster Grandparent Program for 10 years, then worked with a few other programs before becoming the Birth-Five Projects Manager. Darbi serves on several boards and committees including South Dakota's Learn the Signs Act Early Team, the Education, Innovation and Research Task Force and co-chair of the Early Learner South Dakota Collaboration Committee.
Being a mom to boy-girl twins is the most important part of Darbi's life. She enjoys spending time with them, her husband and many other family members. Darbi is an advocate and friend to a woman who receives services in Lemmon, SD. Darbi's hobbies include reading, hiking and cooking.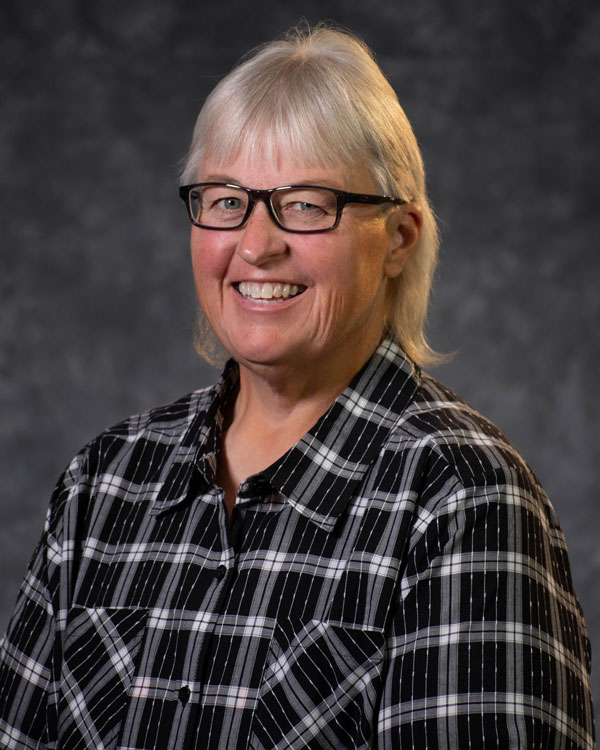 Dr. Peg Diekhoff
Native Voice Project Manager
Dr. Peg Diekhoff brings a wealth of experience to BHSSC. She has spent the last 35 years involved in education; the first 29 as teacher, coach, and administrator followed by four years as the Project Manager for South Dakota GEAR UP at Black Hills State University (BHSU) Peg was also an     Adjunct Professor at BHSU.
Peg was the 2014 Secondary State Assistant Principal of the Year. While working on the Rosebud Reservation, she was a member of the Educational Equity Group and also served on the Selective Service Local Board. 
Peg has a strong passion for work in the areas of organizational culture, leadership, and Indigenous Education. She seeks to do meaningful work within the educational community.
In her free time, Peg loves spending time with her family and loves capturing their time together with digital photography. She is a sports nut and loves playing Fantasy Football.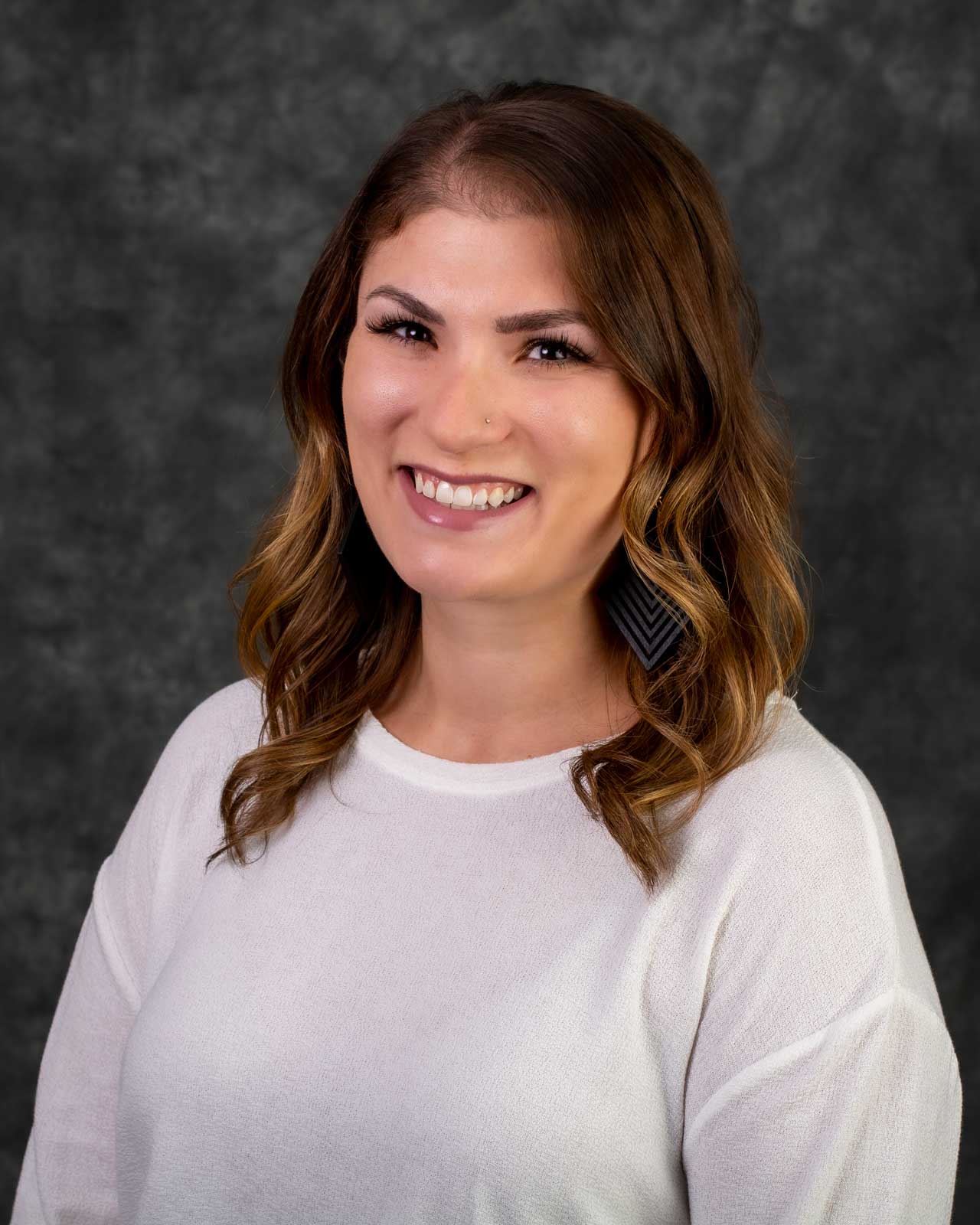 Kellsie Judge
K-12 Project Manager
Kellsie Judge is a Family Engagement Learning Specialist and wears many different hats within the Co-op. She is the Co-Lead for the 21st Century Afterschool programs, the K-12 Project Manager for the South Dakota Statewide Family Engagement team, and provides family engagement support for the Path2Impact team. She joined BHSSC in 2013 and has a Bachelors degree in Child Development and a Masters degree in Family and Community Services.
She has worked extensively with our local elementary schools and thrives in situations where she can build and sustain meaningful relationships with teachers, administration, students, families, and community members, as well as foster relationships between all listed. She is a Prosperity Coach, member of the Black Hills Homeless Coalition, and various committees through United Way of the Black Hills. You will almost always find her with a cup of coffee in her hand.
In her free time, she enjoys spending time with her husband and her two kids, Charlotte and Dominic, who keep her very busy and full of joy! 
"Be somebody who makes everybody feel like somebody."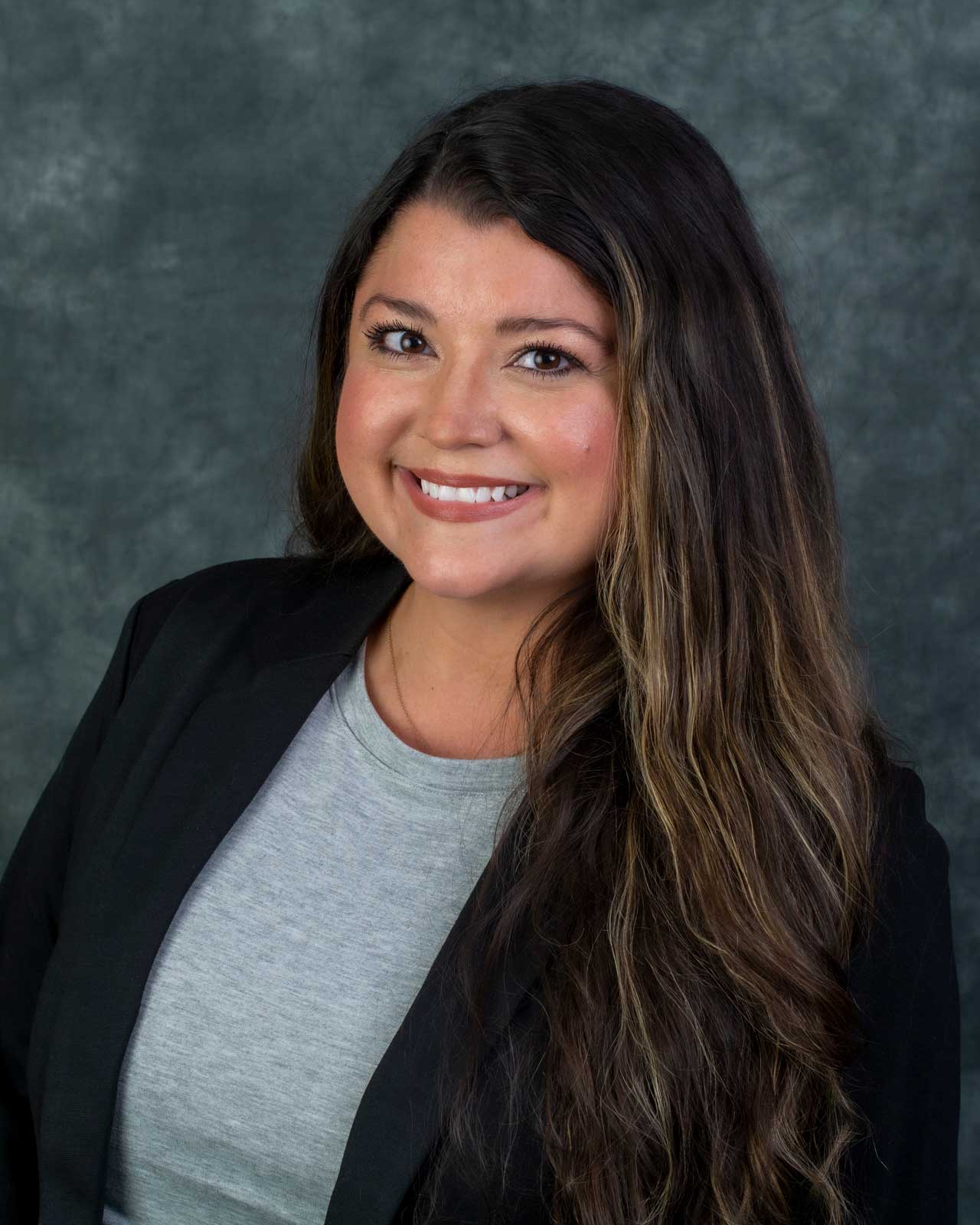 Whitnee Thorp
K-12 Family Engagement Learning Specialist
Whitnee Thorp joins the Black Hills Special Services Cooperative with extensive experience in education ranging from being a district-level federal programs director, teacher, paraprofessional, to university professor.  Whitnee is a doctoral candidate at the University of Illinois where she is completing her doctoral degree in Education Policy, Organization, and Leadership with an emphasis in Diversity and Equity.  
She was raised in Lexington, KY by her single mother and grandmother where they instilled in her a love for education and helping others. Whitnee attended Western Kentucky University receiving her BA in Communications with a double minor in English and Women's Studies. Upon graduation, she moved to rural China where she taught at two universities and developed her passion for teaching.  She received her MFA in Creative Writing from Eastern Kentucky University and moved to the Black Hills for nearly ten years where she worked at various colleges including Oglala Lakota College, Black Hills State University, National American College and on the K-12 levels at Rapid City Area Schools in a variety of roles. In 2019 she won the Oglala Lakota College Instructor of the Year for the American Indian Higher Education Consortium.  Her passions include Indigenous Education, authentic family and student engagement within communities and school systems, equity-led learning opportunities through culturally responsive teaching efforts, and social/emotional learning environments.  
When Whitnee is not working, she loves traveling and spending time with her family and friends throughout the United States.  She enjoys reading and writing poetry.  Whitnee loves getting outside with her dog, Willow, and binge-watching shows or movies on her couch with her cuddly cat, Denver. She loves University of Kentucky basketball, trying new foods, and a cold Mountain Dew. She also enjoys spending time within her community in programs such as the Billie Sutton Leadership Institute and giving back in various efforts throughout the Black Hills and in Kentucky.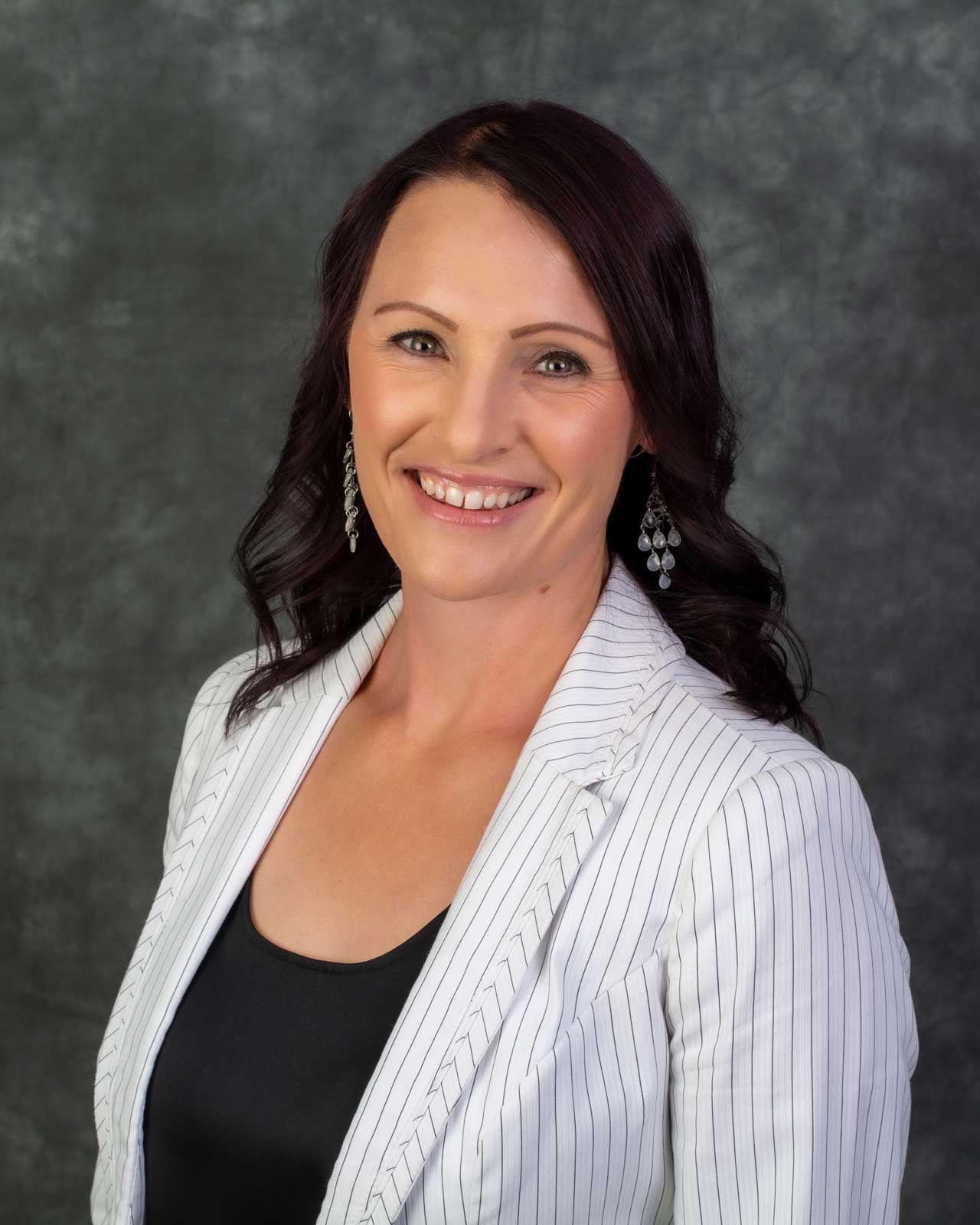 Angie Lynch
K-12 Family Engagement Learning Specialist
Angie joined BHSSC as a K-12 Family Engagement Learning Specialist in June of 2022. She brings twenty years of education experience with grades 8-12 and adult learners. She holds a Master's in Education from USF and a Bachelor of Science from SDSU in Family and Consumer Science. She has worked with families in the Expanded Food and Nutrition Education Program through SDSU Cooperative Extension Service and most recently was the 8-12 FACS and Psychology teacher for Bishop O'Gorman Catholic Schools in Sioux Falls.
Her passions include introducing students and families to opportunities that help them realize and reach their full potential. She is excited to go to work connecting schools and families to work together to help South Dakota students thrive.
Angie spends most of her time cheering on her three girls. She loves relaxing at the lake, traveling, water sports, playing softball and volleyball, cantoring at church and the occasional karaoke night. She is always ready for a new adventure!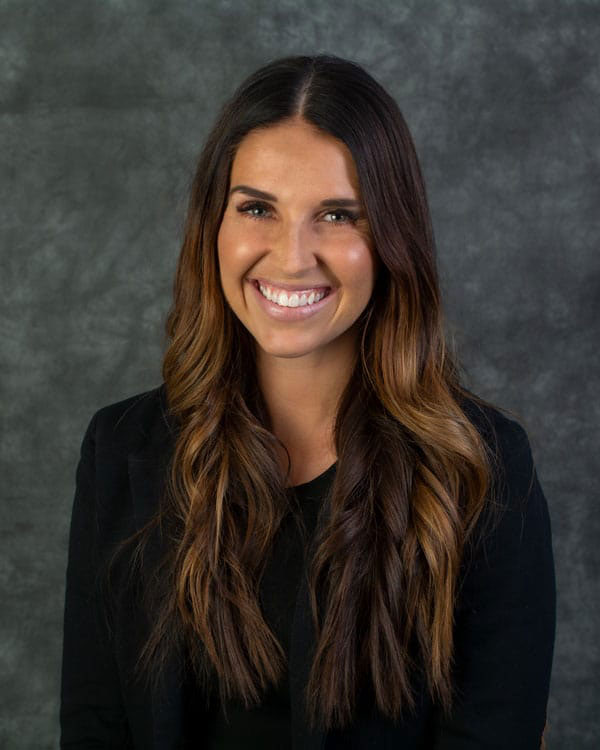 Maria Kemp
K-12 Family Engagement Learning Specialist
Maria Kemp joined the BHSSC's Strategic Supports and Results and South Dakota Statewide Family Engagement Center teams in October 2022. She earned a Bachelors of Science in Elementary Education (2010) and a Masters in Reading (2017) from Black Hills State University. Maria is also in the process of obtaining her Masters in School Counseling through Chadron State University. Prior to working with BHSSC, she was a classroom teacher for eleven years in South Dakota and Wyoming.
When Maria is not working, she enjoys spending time with her husband, two sons, and daughter. As a local of the Black Hills, she appreciates all the amenities this beautiful area offers! She enjoys running and bike riding with her children in her free time. 
Maria is motivated to apply evidence-based strategies to bolster educators' skills while encouraging family involvement within schools across the state. With a passion for education, Maria looks forward to working with educators and families to help today's learners become the successful leaders of tomorrow!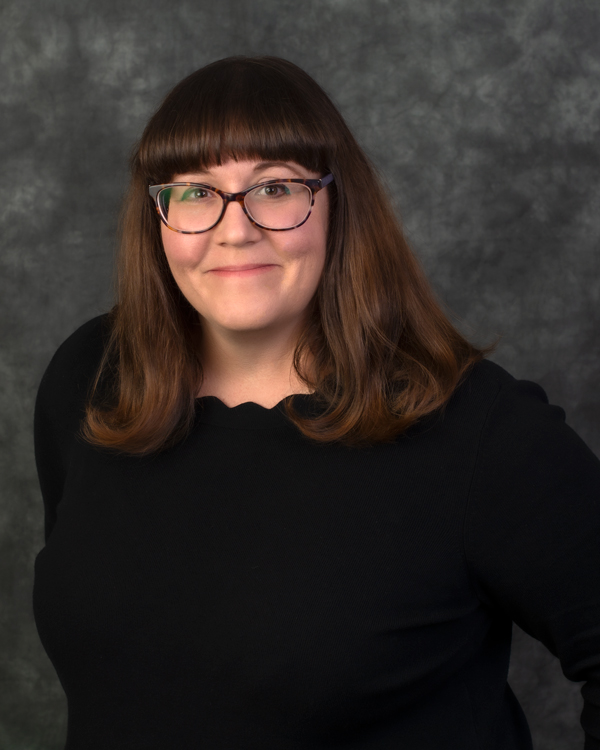 Julie King
K-12 Family Engagement Learning Specialist
Julie King joined the Statewide Family Engagement Center in 2021 after more than two decades of service to public education in South Dakota. She holds a Master's of Science in School Counseling from SDSU, and a Bachelor of Arts from Augustana University where she studied Social Work, Psychology, Sociology and Native American Studies. Julie's experience as a social worker, school counselor, assessment director and coach give her a unique educational perspective. Her expertise lies in the areas of Trauma Informed Education, Student Mental Wellness, and Family Engagement.
Julie's life and work philosophy comes from the Dalai Lama: "The task of man is help others."  When she's not at work, you can find Julie at her kids sporting events, or spending time outside in the beautiful Black Hills.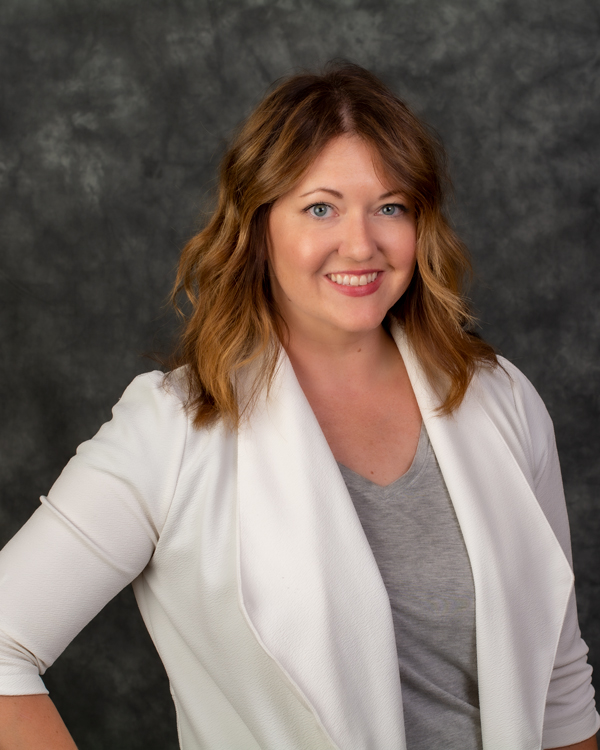 Megan Handshue
K-12 Family Engagement Learning Specialist
Megan Handshue joined the SFEC team as a family engagement learning specialist in 2021. She earned an M.A. in Educational Psychology from the University of Colorado and B.S. in Child and Family Studies from Saint Cloud State University. Her 20 year career in education prior to joining the SFEC family includes time as a behavior specialist, teaching in public, private, and expeditionary settings, early childhood education specializations, family and executive functioning coach, and founder and executive director of an early learning center.  An entrepreneur and avid lifelong learner, she's traveled the world with her son worldschooling while studying how other cultures do family, community, and education and can attest that there is no one size fits all journey to success or learning.  When she is not empowering families to be their child's strongest advocate or immersed in learning about the latest in neuroscience, she can be found on her yoga mat, traveling, or adventuring outside with her teen son.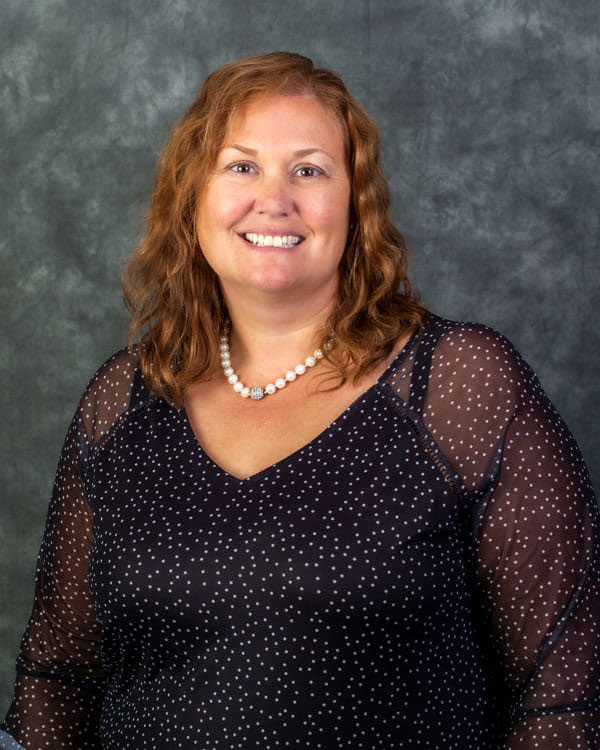 Laura Kelly
K-12 Family Engagement Learning Specialist
Laura started growing her knowledge of education after graduating high school.  She was a substitute teacher in Montana schools for three years.  She gained more knowledge about teaching children through positions as daycare provider and Head Start employee. Eventually, Laura decided to pursue a degree in education at Dickinson State University in North Dakota. She graduated with a Bachelor of Science in Education and a minor in Communications. Her zeal for learning did not stop there.  She obtained a Title I Reading and Math credential in 2011, and a Library Media Science minor from Valley City State University in 2014.
After college, Laura accepted a job with Dickinson Public Schools as a Library Paraprofessional, then moved to a Title I teacher position, and then was offered the role of District Library Media Specialist. After ten plus years with Dickinson Public Schools, her family relocated to Pierre for her husband's employment, and she received a position at the South Dakota State Library as a Children & Youth Services Coordinator. She has served in this role for the past four years.  She is now a Learning Specialist, at Statewide Family Engagement Center. 
Serving in schools and public libraries for the past fourteen years has prepared her to lead others, and promote positive relationships within the community. She serves as the president of the Rawlins Friends of the Library, a member of PEO, performs with the Pierre Players, and is a mentor in the Teammates mentorship program. Providing lifelong learning opportunities, and inspiring self-sufficiency, as well as, personal growth for individuals is near and dear to her heart. She truly believes a strong community grows opportunity, and provides a safe and secure environment for families to flourish.
She currently resides in Pierre with her husband, Chris and three young adult children. The couple is gradually moving into the life phase of empty-nest, and  they enjoy opportunities to travel and golf! Laura also takes pleasure in talking with family and friends on the phone, organizing celebrations, and reading of course.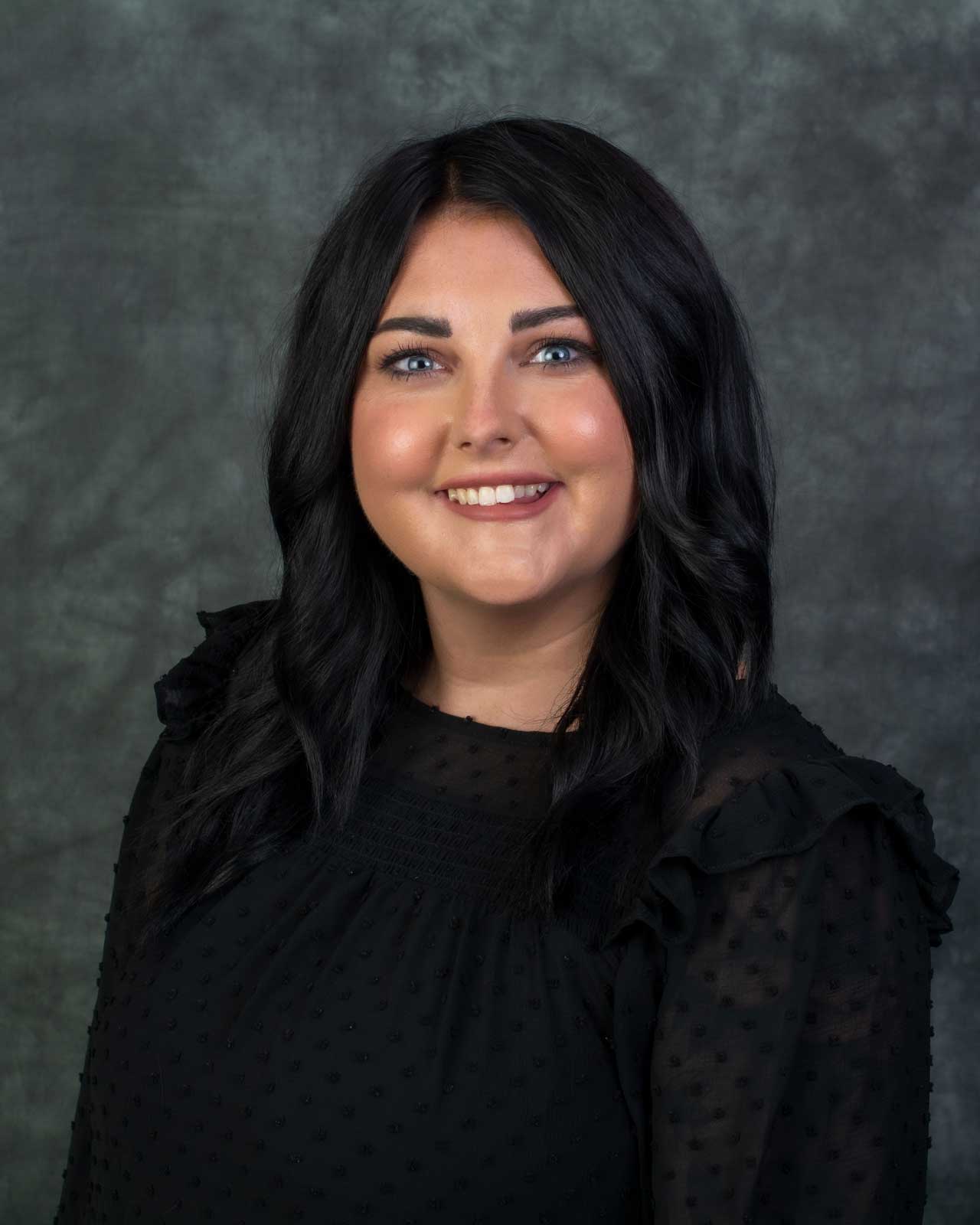 Megan Anderson
Learning Associate
Megan Anderson joined BHSSC in April of 2022. She is a Learning Associate for the Community, Family & Special Services division at BHSSC. Megan has background knowledge in financing and customer service. In every job, she challenges herself to always go above and beyond. Whether it's sitting behind a desk, putting a smile on someone's face, or getting exposure in the communities, she's always looking for ways to contribute and help out.
In her free time, Megan enjoys spending time with her family and 6-year-old daughter. Megan once was not able to keep even the easiest plant alive a couple of years ago and challenged herself to keep trying. In doing so, Megan now has 30+ healthy, thriving plants. It's daily learning, an encouraging experience that she told herself she can do. And she's doing it. She enjoys everything from yoga on paddle boards to wandering in the woods for mushrooms with her German Shepherd, Luxie.
"Success is not how high you have climbed, but how you make a positive difference to the world." ― Roy T. Bennett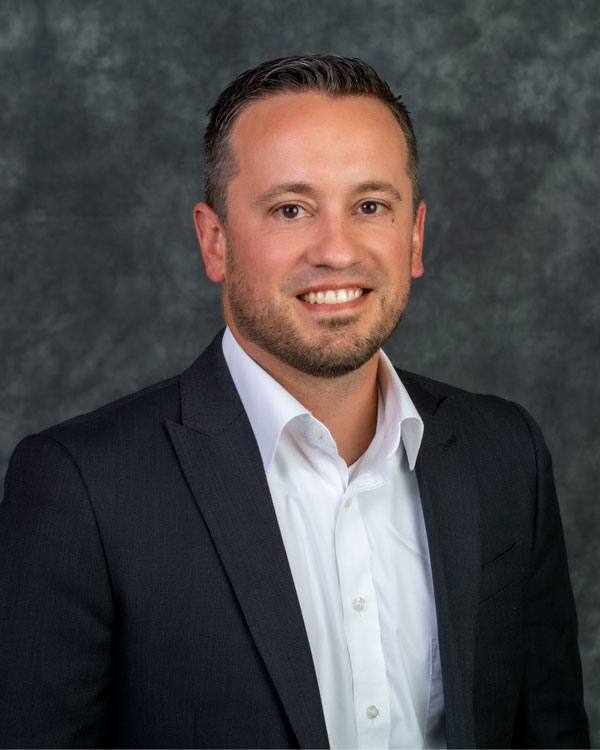 Dr. Ryan Young
BHSSC Internal Evaluator and Data Collection Specialist
Ryan Young joined BHSSC as a Learning Specialist in 2018.  He specializes in providing support to area teachers, administrators, and districts in many disciplines. Prior to coming to BHSSC, Ryan worked as a principal, school counselor, agency counselor, and university instructor. He obtained his BS from Black Hills State University, MS in Counseling from South Dakota State University, Ed.S. in Educational Administration from the University of South Dakota and his Doctorate in Educational Administration from the University of South Dakota.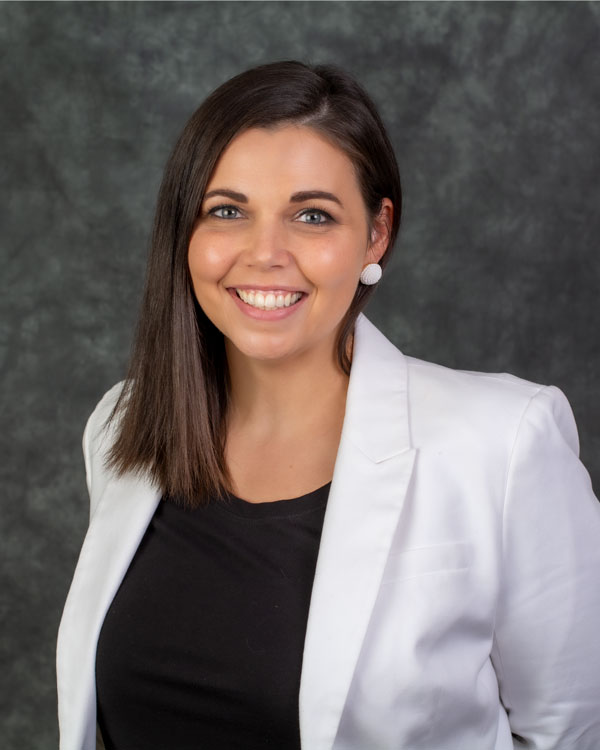 Dana Livermont
Marketing and Communications Specialist
Dana Livermont grew up knowing she wanted to be a helper, like the kind Mr. Rogers would refer to. She attended Montana State University--Billings where she earned a Bachelor of Arts degree in Psychology. Wanting to focus on using her talents to help children and young adults, she returned to MSU-B to earn a Master's Degree in Education for School Counseling. 
Dana returned to her home state of South Dakota in 2010. She has served students and families as a professional school counselor for 10 years, as both an elementary school counselor and Lead Counselor for Rapid City Area Schools.
Through her work in schools, Dana Livermont has learned that she is passionate about helping educators grow and reflect on their professional practice. As a school counselor, she has seen the power of relationships—among school staff, with students, and with families. Now as a member of the South Dakota Statewide Family Engagement Team, she works with districts across the state to leverage relationships to support the academic, social, and emotional needs of students. 
When she's not zipping across the state of South Dakota from district to district, you might find Dana at her home in Sioux Falls snuggling with one of her adorable fur babies, curled up with a great read and a cup of coffee, or slinging cards at a poker table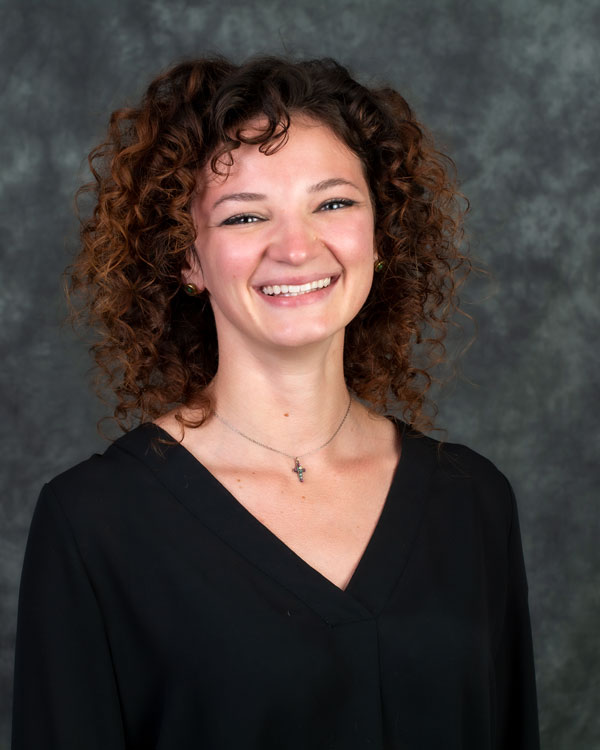 Celina Leman
Marketing and Communications Specialist
Celina Leman attended Chadron State College where she earned her Bachelor's degree in Elementary Education. She joined Black Hills Special Services (BHSSC) in January of 2019 and has loved being a part of the team ever since. Since she was hired, her roles have included administrative work, training educators and community members, leading specific projects, and creating various materials. Currently, she is a Marketing and Communications Specialist for the SD Statewide Family Engagement Center (SD SFEC) at BHSSC. Celina is focused on supporting and promoting the work of the SD SFEC. She enjoys working alongside her team members while tapping into her creativity. 
In her free time, Celina loves to be with her family and pets. She could sip coffee and leisurely chat with good company for hours. She also loves playing the piano, spending time in the mountains, and doing anything artsy and crafty. She comes from a large, growing family in Douglas, WY, and loves being an auntie to her nephews and niece. She tries to see the best in people, wherever they may be in their lives.
"Courage is found in unlikely places." - JRR Tolkien