Welcoming Environment Tips for Schools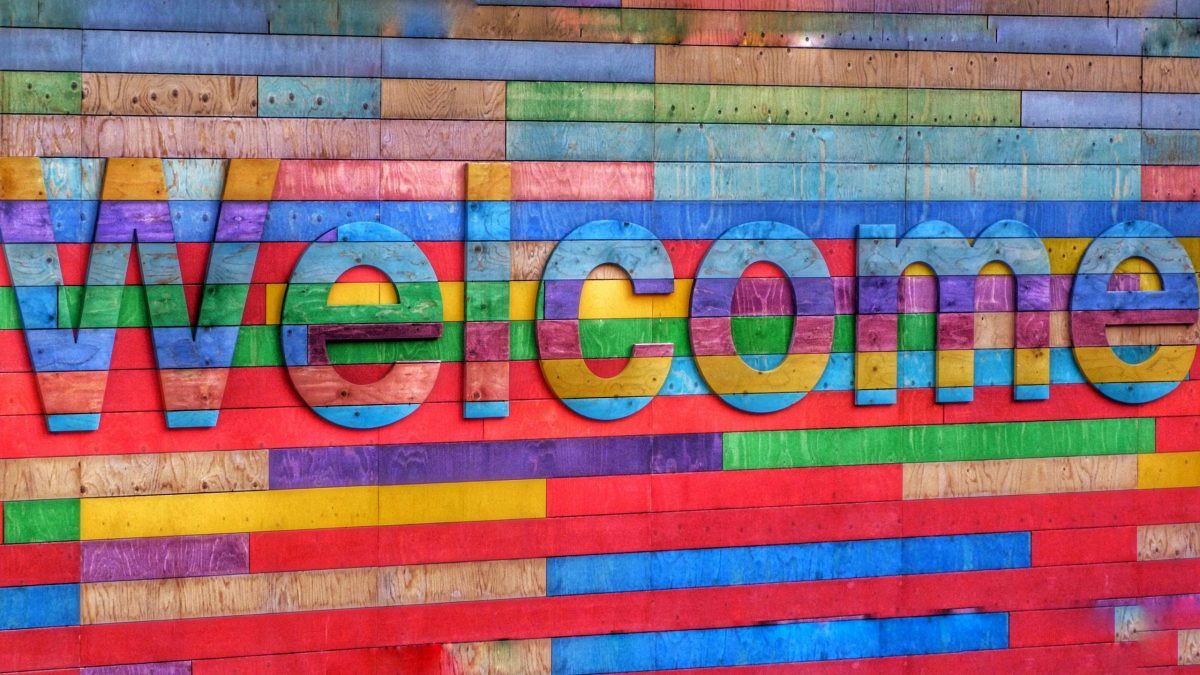 Like many businesses or organizations, schools may not feel like a welcome place for people who don't work there. While an exclusive culture might happen naturally in many work spaces, and in some cases – think hip new tech firms – this may be an intentional incentive to workers, at school it's not good for students. Research by Harvard University professor Karen L. Mapp and others shows that when families are engaged at their child's school, students are more successful. A critical step toward higher family engagement is to establish a welcoming environment.
How?
Start out strong
Welcoming phone calls – Reach out to families before the school year even starts with a phone call to welcome the student and their family. Starting things on a positive note encourages parents to continue connecting with you for the rest of the school year.

Home visits – These require more planning with your school administration but can be very effective for showing families that you are committed to forming lasting relationships with them.

Back-to-school night – Rather than "laying down the law" or "talking at" parents, make these events a time for families to network with each other and share their perspectives with you.

Back-to-school packet – collect information to help parents feel welcome such as a school map, staff list, grade-level activities to work on at home, calendars, and how-to guides for navigating school/district technology tools.

Download this

Family Engagement Roadmap

for ideas to connect with families for each month of the school year.
Make the physical environment inviting
Look at the maintenance of your school's entrance, common spaces, and individual classrooms. Are they clean and orderly? Do they feel friendly and inviting?

Offer reading materials and comfy seating in your school's reception area.

Use a marquee outside your school building to advertise upcoming events and recognize student and teacher accomplishments.

Establish a community/school art gallery wall in a hallway of your school to recognize student and community member artwork.

Create a photo montage in a common area showing students and their families. Invite families to send and share their photos for the montage.

Have a suggestion box in the lobby or reception area.

Create a space for receiving input by posting a large piece of paper with markers on a wall in the lobby or hallway where families can share their thoughts on a topic. Focus these comments by including a specific heading or question at the top of the paper each week.
Ways to make individual classrooms friendly and inviting:
Get to know students and families
Use technology and communication tools
Host virtual meetings.

Make screencasts for families to communicate about classroom events.

Make a school-wide video that introduces all staff – post to the school website and to social media.

Use

Flipgrid

to start video chats with families.

Make a classroom website with free tools like

Edublogs

or

Google Sites

.

Use text messaging apps like

Remind.com

or

Talkingpts.org

.
Support English Language Learners
Offer parent ELL classes or share

SD SFEC online Nearpod ESL lessons

.

Include home languages on school posters and signs.

Make a welcome sign for the school's reception area in all the languages represented in your school community.

Ask bilingual staff or community members who are willing to help with translation or interpretation.

Contract professional interpreters and translators or a remote service like Language Line.

Integrate cultural celebrations.

Facilitate interagency support for ELL families.

Sponsor a citizenship swearing-in ceremony at your school.

Use a text messaging app that can translate into home languages, such as

Remind.com

or

Talkingpts.org

.

Simply share photos of student work and a positive message.

Text invitations to families to engage in their student's academic work–offering ways they can review material with students for a presentation or test or share the student's PowerPoint presentations.

When making phone calls to ELL families, learn how to introduce yourself in the student's home language.
Family Friendly Walk Through
Schedule an evidence-based Family Friendly Walk Through (FFWT). The South Dakota Statewide Family Engagement Center is conducting 20 FFWTs for schools in the state in 2019-20, and more over the next three years. We are part of a controlled research study: our FFWTs are completed by a professional research team that includes survey data and a step-by-step process.
Contact the SDSFEC team if you have questions, or for more resources!
Resources: