Showing Up! Reduce the Fear: attendance can eliminate the stigma of "I can't do this!"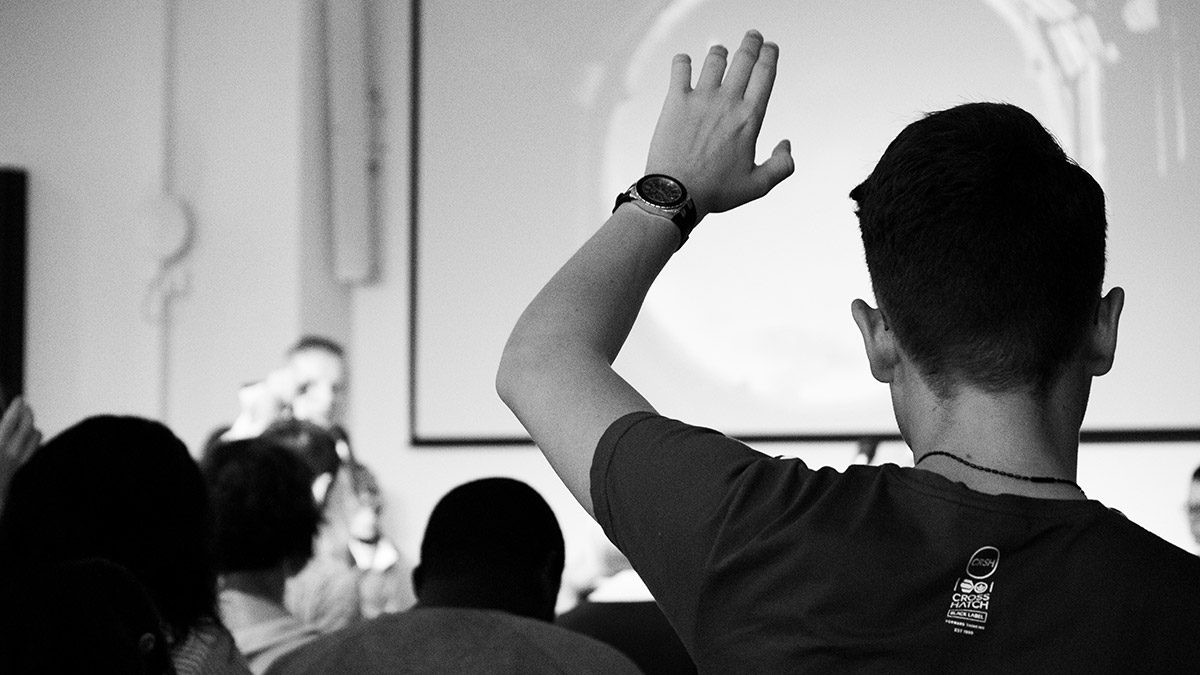 Showing up matters. It might sound obvious, but it's worth remembering and reminding because when we are not present, we are missing an opportunity to meet our full potential.
When students miss just two days of school per month, that adds up to nearly 10% of the school year. There were 16,601 chronically absent students in South Dakota in 2015-16 (Hamilton Project, Brookings Institution).
"Each absence represents a preventable lost opportunity to learn in the classroom. We can't afford to think of absenteeism as merely a lack of compliance with school rules." — Attendance Works 2019 Campaign
What can families do to encourage attendance?
Set a regular bed time.

Establish a morning routine.

Set out clothes and backpacks for the following day.

Have a back

–

up plan for transportation to school.

Many absences are due to illness, but sometimes it can be a hard call.

This printable

helps

when considering how sick is too sick?

Schedule doctors appointments when school is not in session.

Check out

these handouts

about how to encourage attendance, from Attendance Works, for families of students in preschool, elementa

ry (translated into eight languages), middle school, and high school (Spanish version available).

Talk with your child about any anxieties they might be experiencing, such as bullying or social pressures.

Encourage involvement in school activities.

Stay on top of academic progress, and talk with teachers if there are questions.

Communicate with teachers and staff at school.

Show up to school events.
How can schools encourage attendance?
Create a home environment that encourages learning.

Communicate high, yet reasonable, expectations for their children's achievement and future careers.

Become involved in their children's education at school and in the community.
Share information from this list in a school newsletter or on social media.
Attendance continues to matter as students transition out of K-12 into whatever is next, whether it's postsecondary education like college or a technical school, additional training like apprenticeships, entering the workforce, or joining the military. Exposure and awareness of opportunities for students and families is incredibly important during this time.
Again, attendance matters. Encourage students and families to attend a college visit or a career fair. Help them work with their school district and businesses in the community to line up a job shadow or arrange for an internship.
The SD SFEC College and Career Readiness pillar is working to share, create, and organize resources to support educators, students, families and community members. Check out this great resource on "How to Host a College Visit" from the Oregon GEAR UP grant.
Students and families can attend one of the upcoming western South Dakota events that the SD SFEC is hosting in partnership with Western Dakota Tech and Rapid City High School, or spend a few minutes finding something similar closer to home.
WDT College Visit Day on Saturday, Oct. 19 from 10am – noon

(we can give you a ride if you live in the Black Hills area)

Financial Aid Day at WDT on Saturday, Oct. 26 from 10am – 1pm (this is for

all

postsecondary pathways. Come get help with your FAFSA!)

Financial Wellness Seminar at RCHS on Thursday, Oct. 24 from noon – 1pm (learn how to be financially successful)
It's often said that showing up is half the battle. That holds true for Rebecca Good Bear. Watch this video to see how adults like Rebecca overcame their fears and took that first step to improve their education and ultimately improve their lives.
Parent and family engagement plays a critical role in student success and achievement, whether that student is a 1st grader, a college freshman, or an adult learner studying for the GED. What exactly is "family engagement"? Well, it's a lot like attendance–it's important, and it requires showing up. "Family engagement" refers to what family members do at home or school to support their child's learning, from cradle to career. It is a shared partnership between schools and homes. Schools of all levels utilize a variety of strategies and activities to inspire stronger partnerships (learn more from the South Dakota Department of Education's Guide to Inspiring Partnerships Between Home and School)
If you are not sure how to become more involved, check out the SD Statewide Family Engagement Center or contact one of the team members today.
Attendance is important for the student attending school, the young adult attending class, and the family member attending an activity. In fact, it's so important, Governor Noem proclaimed that September as Attendance Awareness Month. She encourages students and families to start strong and stay strong with attendance for academic success.
Good attendance starts with families making it a priority, even when it's not always easy. Watch this video from Attendance Works of parents speaking about the importance of attendance (used by permission of Attendance Works).
Attendance means showing up, and there are so many great resources out there to help make attendance a priority. Sometimes it starts with a small step like setting up a good bedtime routine. Or, sometimes it takes a big step like pursuing additional education to enhance your skills. Whatever it takes, the SD Statewide Family Engagement Center has great attendance resources for you.
[wpv-post-body view_template='at-a-glance']
[elfsight_social_share_buttons id="1"]
Submit Your Feedback Regarding this Resource