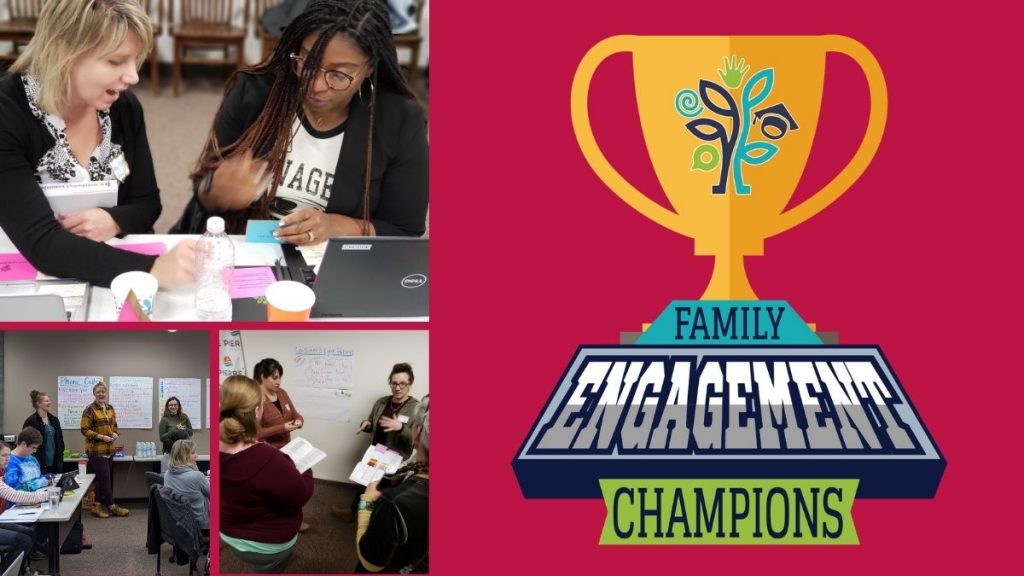 Family Engagement Champions
When schools engage parents and families, students do better at school. We're seeking a diverse group of educators who want to be leaders of Family Engagement in their schools. Over the course of five months, this cohort of school staff from across South Dakota will convene to learn about the power of true school and family partnerships, reflect on current practices in their work environments, and create activities that facilitate school, family, and community engagement. Participants will grow to become Family Engagement Champions, while creating lasting and professional friendships with other cohort members. Download the flyer.
Please note: Due to COVID-19, all Spring 2021 meetings will be virtual.
Participants will define successful school, family, and community partnerships
Participants will identify strengths and needs of their schools for family engagement
Participants will create school teams to assist in implementing family engagement activities
Participants will establish an action plan to improve school, family, and community partnerships moving forward at their schools
Any school staff is encouraged to apply, including but not limited to teachers, counselors, librarians, paraprofessionals, clerical staff, and custodians.
We highly encourage teams of two from a school to apply, but singletons will also be considered.
All applicants must have the support of a principal or administrator to approve leave for meetings and assist with implementation of Family Engagement activities.
Participants must attend all meetings:
Spring 2021 Meeting Schedule
Monday, January 11
9 AM – 4 PM Central (Virtual)
Monday, February 22
5 – 6:30 PM Central (Virtual)
Monday, March 15
9 AM – 4 PM Central (Virtual)
Monday, April 26
5 – 6:30 PM Central (Virtual)
Monday, June 7
9 AM – 4 PM Central (Virtual)

All travel expenses, including mileage and meals will be reimbursed. Hotel rooms in Pierre will be provided.
Participants who complete all meetings and assignments will receive a stipend of $500.
CEUs or Grad Credits will be available.
Participants will build lasting friendships and connections with educators from across the state.